The Evolution of Lenses and TAMRON's True Value
The evolution of TAMRON's lenses is the culmination
of technologies cultivated across multiple eras.
We have continuously pursued manufacturing
excellence to make photography feel more attractive
and familiar through our lenses.
This lineup of successive lenses stands as testament
to the true value of TAMRON.
Perhaps even a part of your own history lies herein.
1950
The genesis of interchangeable
photographic lenses
It all began here

close

1960
From the T-mount to the Adapt-A-Matic system
Signature products amid turbulent times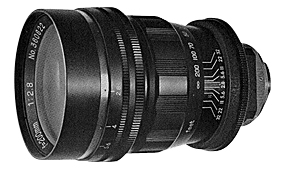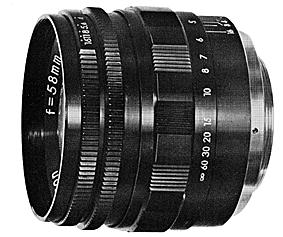 95-205mm F/6.3
Model 910P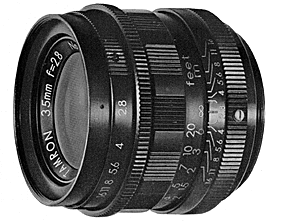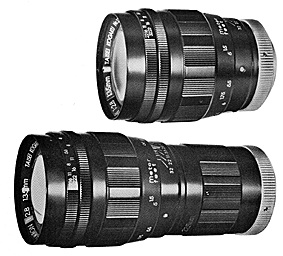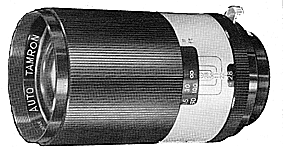 135mm F/2.8
Fixed mount
Model 680AR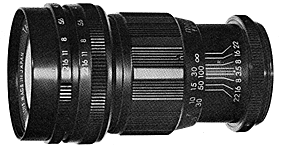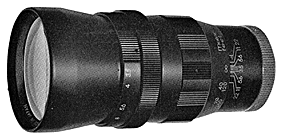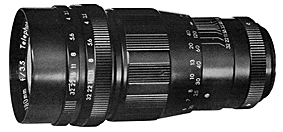 180mm F/3.5
Model JH-35
Estimated launch year

250mm F/4.5
Model FG-45
Estimated launch year

200mm F/5.9
Model F0-59
Estimated launch year

400mm F/6.9
Model F0-69
Estimated launch year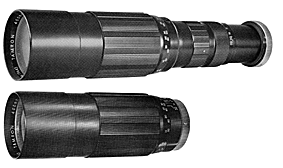 400mm F/6.9
Model -
Estimated launch year

300mm F/6.9
Model S0-69
Estimated launch year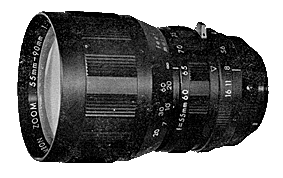 95-205mm F/5.6
Model PZ-60P

95-250mm F/5.6
Model PZ-10II

200-400mm F/6.3
Model PZ-70


80-250mm F/3.8
Fixed mount
Model PZ-20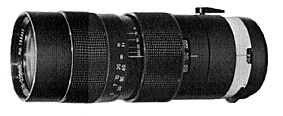 70-220mm F/4
Adapt-A-Matic
Model PZ-30Au

200-500mm F/6.9
Adapt-A-Matic
Model PZ-150Au
close

1970
Arrival of the Adaptall system and SP Series
Solidifying
new technologies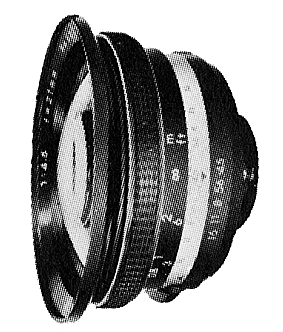 21mm F/4.5
Adapt-A-Matic
Model PFJ-45Au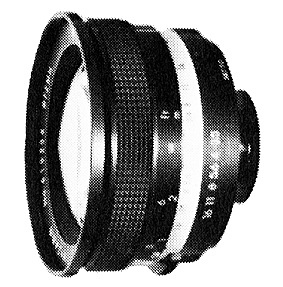 24mm F/3.5
Adapt-A-Matic
Model PFY-35Au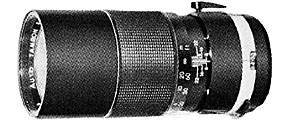 200mm F/3.5
Adapt-A-Matic
Model #870Au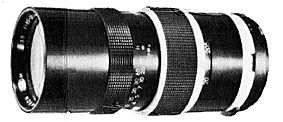 85-205mm F/3.5
Adapt-A-Matic
Model PZ-60Au

80-250mm F/3.8
Adapt-A-Matic
Model PZ-20Au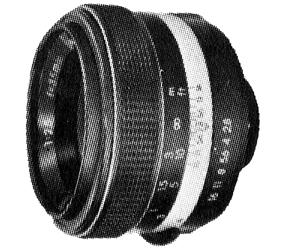 35mm F/2.8
Adapt-A-Matic
Model PSG-28Au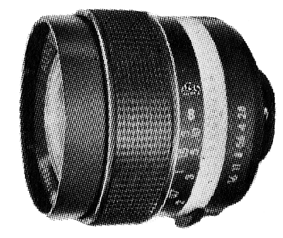 28mm F/2.8
Adapt-A-Matic
Model PFH-28Au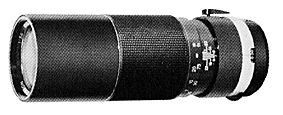 300mm F/5.6
Adapt-A-Matic
Model #670Au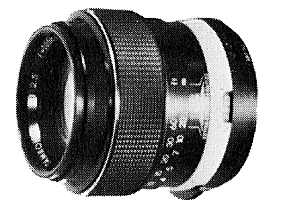 105mm F/2.5
Adapt-A-Matic
Model JOG-25Au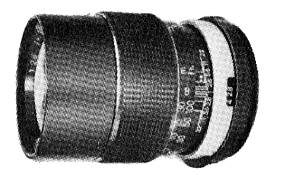 135mm F/2.8
Adapt-A-Matic
Model JSG-28Au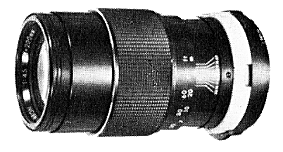 200mm F/4.5
Adapt-A-Matic
Model F0-45Au
80-250mm F/3.8
Adaptall
Model Z-250

70-220mm F/3.8
Adaptall
Model Z-220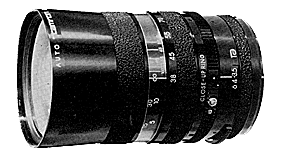 38-100mm F/3.5
Adaptall
Model SZ-38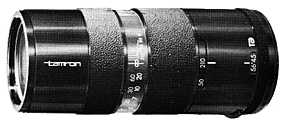 85-210mm F/4.5
Adaptall
Model Z-210

200-500mm F/6.9
Adaptall
Model Z-500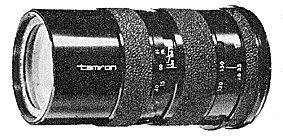 70-150mm F/3.5
Adaptall
Model CZ-150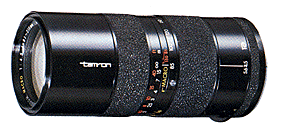 85-210mm F/4.5
Adaptall
Model CZ-210M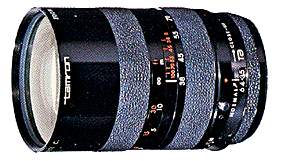 38-100mm F/3.5
Adaptall
Model CZ-38M

200-500mm F/6.9
Adaptall
Model CZ-500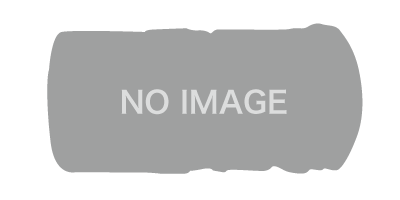 70-150mm F/3.8
Adaptall
Model CZ-715

70-350mm F/4.5
Adaptall
Model CZ-735

80-250mm F/3.8-4.5
Adaptall
Model CZ-825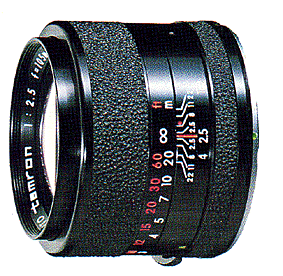 105mm F/2.5
Adaptall
Model CT-105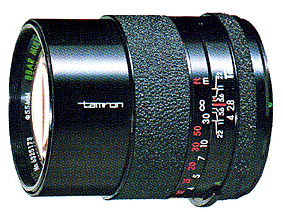 135mm F/2.8
Adaptall
Model CT-135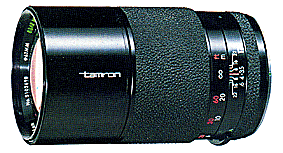 200mm F/3.5
Adaptall
Model CT-200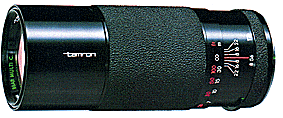 300mm F/5.6
Adaptall
Model CT-300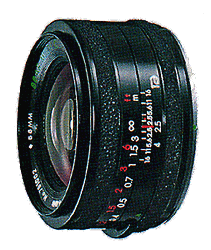 24mm F/2.5
Adaptall
Model CW-24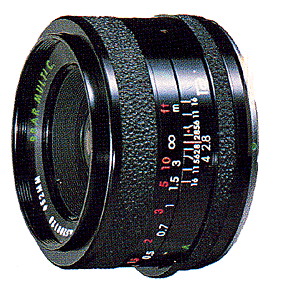 28mm F/2.8
Adaptall
Model CW-28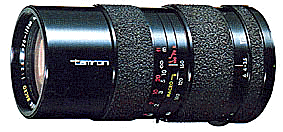 70-150mm F/3.5
Adaptall
Model QZ-150M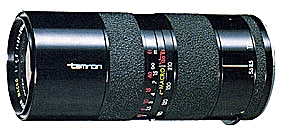 85-210mm F/4.5
Adaptall
Model QZ-210M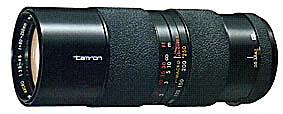 80-250mm F/3.8-4.5
Adaptall
Model QZ-250M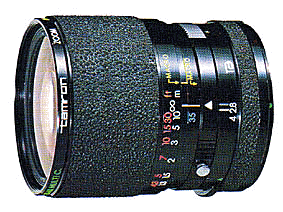 35-80mm F/2.8-3.5
Adaptall
Model QZ-35M

SP 70-210mm F/3.5-4
Adaptall-2
Model 52A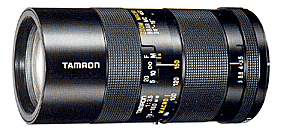 70-150mm F/3.5
Adaptall-2
Model 02A
80-210mm F/3.8-4
Adaptall-2
Model 03A

70-350mm F/4.5
Adaptall-2
Model 05A
200-500mm F/6.9
Adaptall-2
Model 06A

75-250mm F/3.8-4.5
Adaptall-2
Model 04A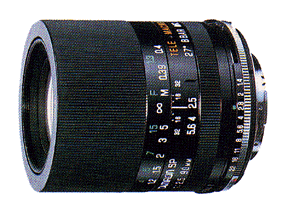 SP 90mm F/2.5
Adaptall-2
Model 52B

SP 300mm F/5.6
Adaptall-2
Model 54B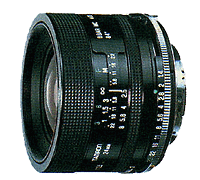 24mm F/2.5
Adaptall-2
Model 01B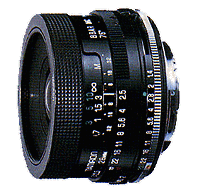 28mm F/2.5
Adaptall-2
Model 02B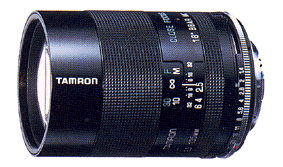 135mm F/2.5
Adaptall-2
Model 03B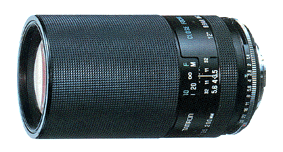 200mm F/3.5
Adaptall-2
Model 04B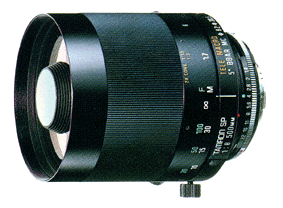 SP 500mm F/8
Adaptall-2
Model 55B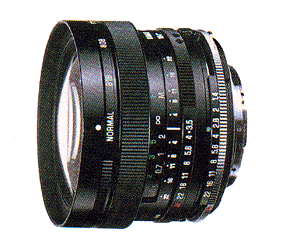 SP 17mm F/3.5
Adaptall-2
Model 51B
close

1980
A lens group packing technical skill and personality
Toward an era of
rapid progress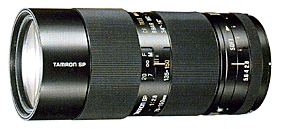 SP 70-150mm F/2.8
SOFT
Adaptall-2
Model 51A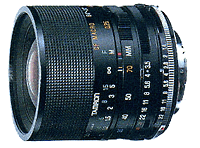 35-70mm F/3.5-4.5
Adaptall-2
Model 09A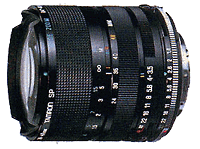 SP 24-48mm F/3.5-3.8
Adaptall-2
Model 13A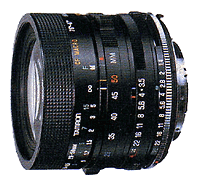 28-50mm F/3.5-4.5
Adaptall-2
Model 07A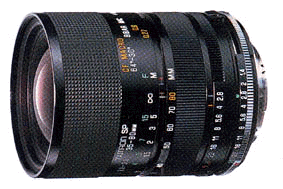 SP 35-80mm F/2.8-3.8
Adaptall-2
Model 01A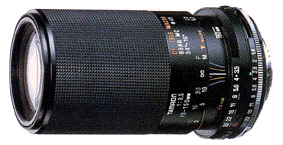 70-150mm F/3.5
Adaptall-2
Model 20A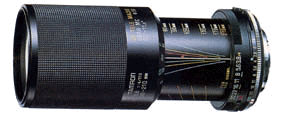 80-210mm F/3.8-4
Adaptall-2
Model 103A

75-250mm F/3.8-4.5
Adaptall-2
Model 104A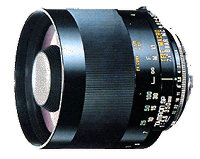 SP 350mm F/5.6
Adaptall-2
Model 06B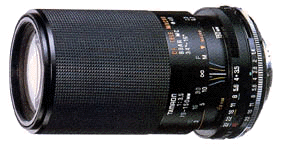 70-150mm F/3.5
Adaptall-2
Model 20AB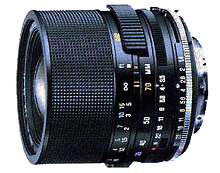 35-70mm F/3.5
Adaptall-2
Model 17A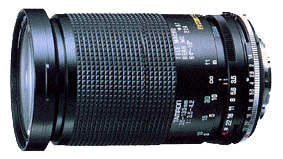 35-135mm F/3.5-4.2
Adaptall-2
Model 22A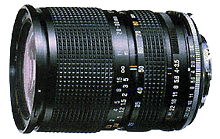 SP 28-80mm F/3.5-4.2
Adaptall-2
Model 27A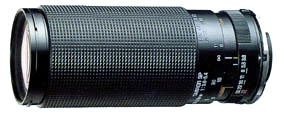 SP 60-300mm F/3.8-5.4
Adaptall-2
Model 23A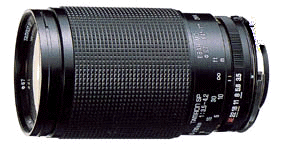 SP 35-210mm F/3.5-4.2
Adaptall-2
Model 26A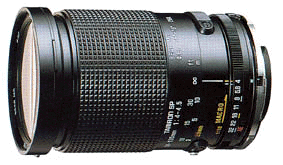 SP 28-135mm F/4-4.5
Adaptall-2
Model 28A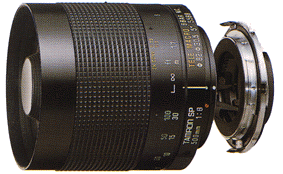 SP 500mm F/8
Adaptall-2
Model 55BB
SP 300mm F/2.8 LD
Adaptall-2
Model 107B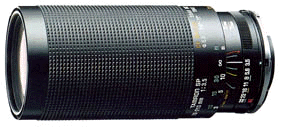 SP 70-210mm F/3.5
Adaptall-2
Model 19AH

SP 200-500mm F/5.6
Adaptall-2
Model 31A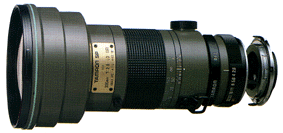 SP 300mm F/2.8 LD-IF
Adaptall-2
Model 60B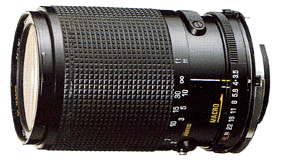 35-135mm F/3.5-4.5
Adaptall-2
Model 40A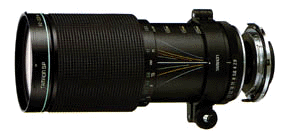 SP 80-200mm F/2.8 LD
Adaptall-2
Model 30A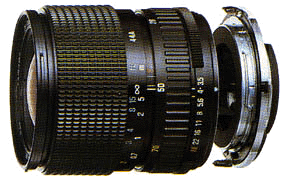 28-70mm F/3.5-4.5
Adaptall-2
Model 44A

70-210mm F/3.8-4
Adaptall-2
Model 46A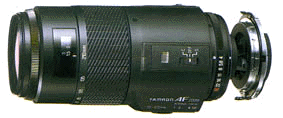 AF 70-210mm F/4 [IF]
Adaptall-2
Model 47A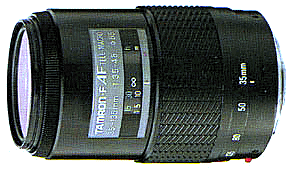 AF 35-135mm F/3.5-4.5
Model 40D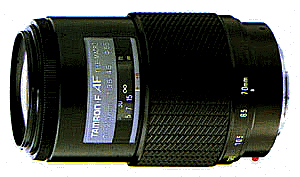 AF 70-210mm F/3.5-4.5
Model 53D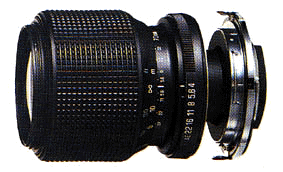 70-210mm F/4-5.6
Adaptall-2
Model 58A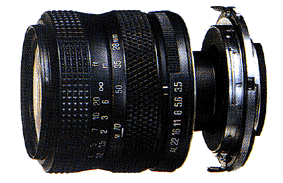 28-70mm F/3.5-4.5
Adaptall-2
Model 59A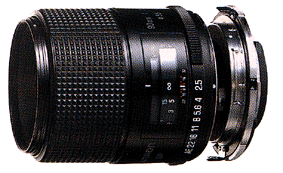 SP 90mm F/2.5
Adaptall-2
Model 52BB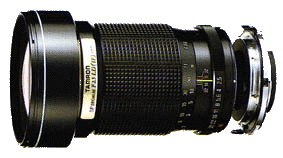 SP 180mm F/2.5 LD-IF
Adaptall-2
Model 63B

SP 400mm F/4 LD-IF
Adaptall-2
Model 65B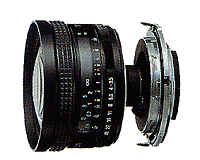 SP 17mm F/3.5
Adaptall-2
Model 151B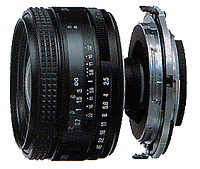 24mm F/2.5
Adaptall-2
Model 01BB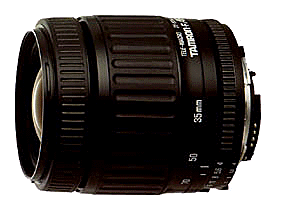 AF 35-90mm F/4-5.6
Model 63D
close

1990
The arrival of all-in-one zooms with
groundbreaking new technology
Making lenses
more accessible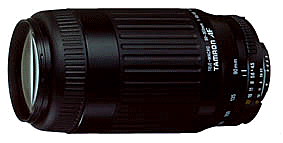 AF 90-300mm F/4.5-5.6
Model 62D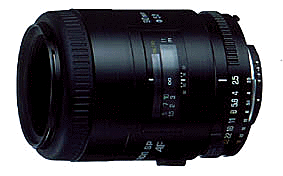 SP AF 90mm F/2.5
Model 52E
SP AF 300mm F/2.8
LD-IF
Model 60E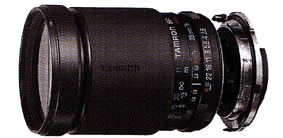 SP 35-105mm F/2.8 Aspherical
Adaptall-2
Model 65A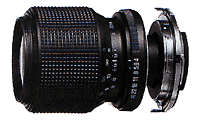 70-210mm F/4-5.6
Adaptall-2
Model 158A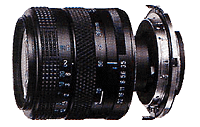 28-70mm F/3.5-4.5
Adaptall-2
Model 159A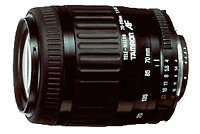 AF 70-210mm F/4-5.6
Model 158D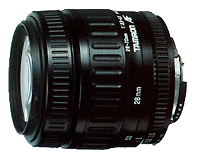 AF 28-70mm F/3.5-4.5
Model 159D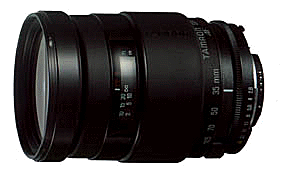 SP AF 35-105mm F/2.8 Aspherical
Model 65D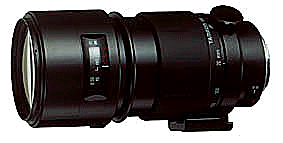 SP AF 70-210mm F/2.8 LD
Model 67D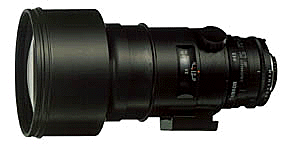 SP AF 300mm F/2.8
LD-IF
Model 360E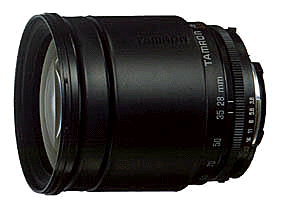 AF 28-200mm F/3.8-5.6 Aspherical
Model 71D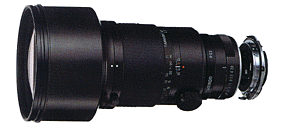 SP 300mm F/2.8 LD-IF
Adaptall-2
Model 360B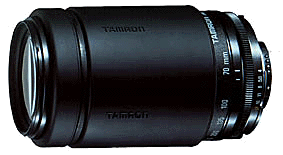 AF 70-300mm F/4-5.6
Model 172D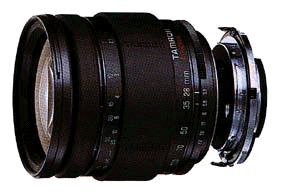 28-200mm F/3.8-5.6 Aspherical
Adaptall-2
Model 71A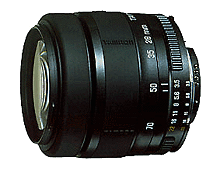 AF 28-70mm F/3.5-4.5
Model 259D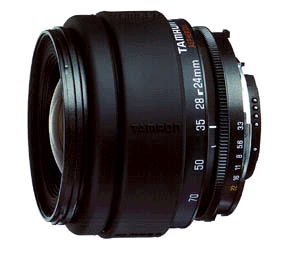 AF 24-70mm F/3.3-5.6 Aspherical
Model 73D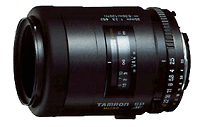 SP AF 90mm F/2.5
Model 152E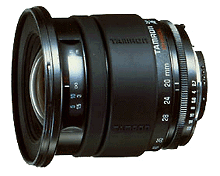 SP AF 20-40mm F/2.7-3.5 Aspherical-IF
Model 166D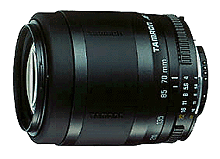 AF 70-210mm F/4-5.6
Model 258D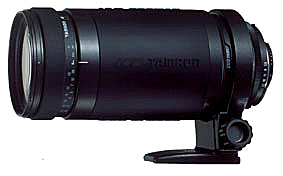 AF 200-400mm F/5.6
LD-IF
Model 75D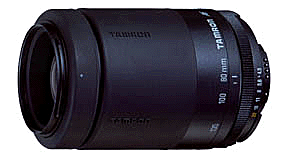 AF 80-210mm F/4.5-5.6
Model 178D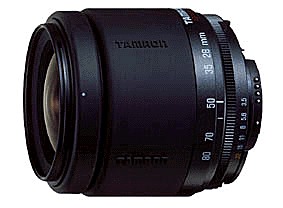 AF 28-80mm F/3.5-5.6 Aspherical
Model 77D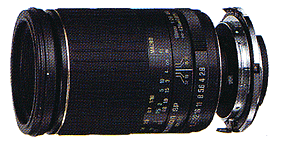 SP 90mm F/2.8 MACRO [1:1]
Adaptall-2
Model 72B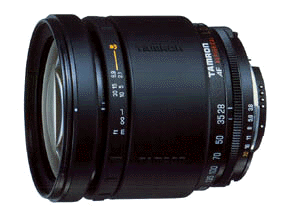 AF 28-200mm F/3.8-5.6 Aspherical-IF Super
Model 171D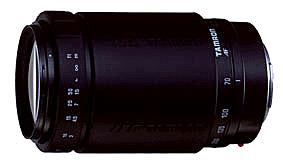 AF 70-300mm F/4-5.6 LD
Model 372D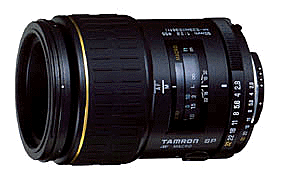 SP AF 90mm F/2.8 Macro[1:1]
Model 72E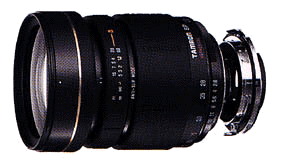 SP 28-105mm F/2.8
LD Aspherical-IF
Adaptall-2
Model 176A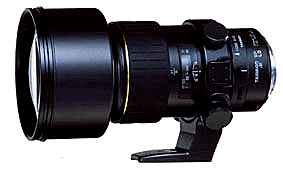 SP AF 300mm F/2.8
LD-IF Canon-EOS
Model 360E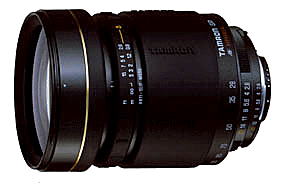 SP AF 28-105mm F/2.8
LD Aspherical-IF
Model 176D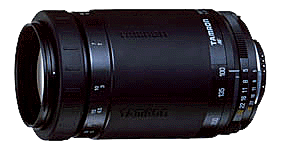 AF 100-300mm F/5-6.3
Model 86D
28-200mm F/3.8-5.6
LD Aspherical-IF
Adaptall-2
Model 171A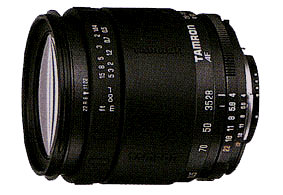 AF 28-105mm F/4-5.6 Aspherical-IF
Model 79D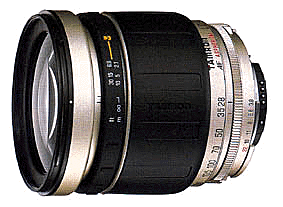 AF 28-200mm F/3.8-5.6 LD Aspherical-IF Super Silver
Model 271D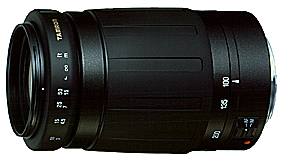 AF 100-300mm F/5-6.3
Model 186D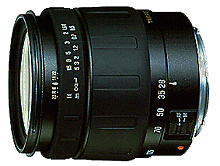 AF 28-105mm F/4-5.6 Aspherical-IF
Model 179D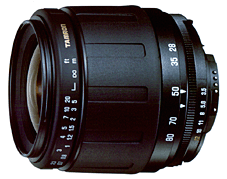 AF 28-80mm F/3.5-5.6
Model 177D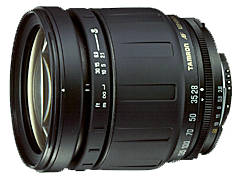 AF 28-200mm F/3.8-5.6 Aspherical-IF Super
Model 571D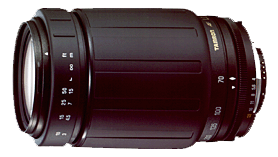 AF 70-300mm F/4-5.6 LD
Model 472D
AF 80-210mm F/4.5-5.6
Model 278D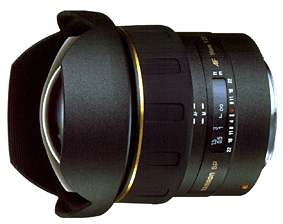 SP AF 14mm F/2.8
LD Aspherical-IF
Model 69E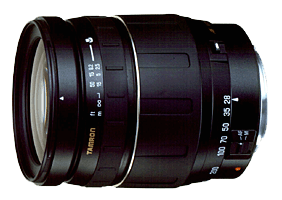 AF 28-300mm F/3.5-6.3 LD Aspherical-IF
Model 185D
close

2000
Pushing technology even further
Innovative changes with
the shift to digital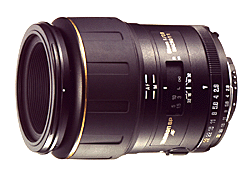 SP AF 90mm F/2.8 Macro[1:1]
Model 172E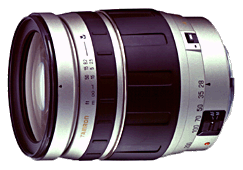 AF 28-300mm F/3.5-6.3 LD Aspherical-IF Silver
Model 285D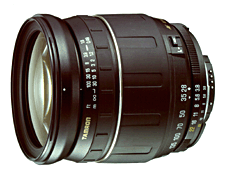 AF 28-200mm F/3.8-5.6 Aspherical-IF Super2
Model 371D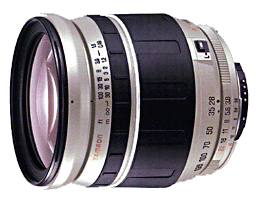 AF 28-200mm F/3.8-5.6 Aspherical-IF Super2 Silver
Model 471D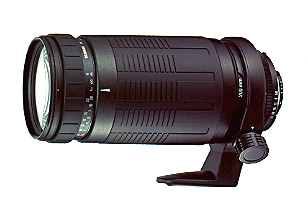 AF 200-400mm F/5.6
LD-IF
Model 175D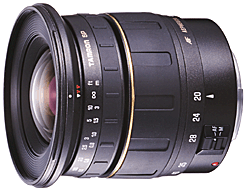 SP AF 20-40mm F/2.7-3.5 Aspherical-IF
Model 266D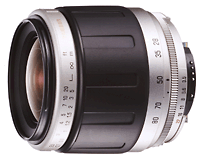 AF 28-80mm F/3.5-5.6 Aspherical
Model 277D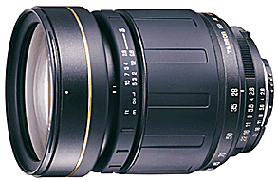 SP AF 28-105mm F/2.8
LD Aspherical-IF
Model 276D
SP AF 24-135mm F/3.5-5.6 AD Aspherical-IF
Model 190D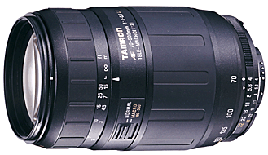 AF 70-300mm F/4-5.6
LD MACRO
Model 572D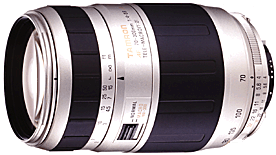 AF 70-300mm F/4-5.6
LD Macro[1:2]
Model 772D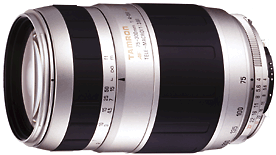 AF 75-300mm F/4-5.6 LD
Model 872D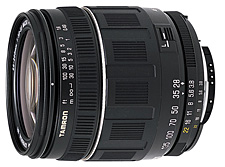 AF 28-200mm Super Zoom F/3.8-5.6 Aspherical XR [IF] Macro
Model A03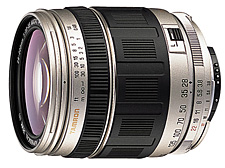 AF 28-200mm Super Zoom F/3.8-5.6 Aspherical XR [IF] Macro Silver
Model A03S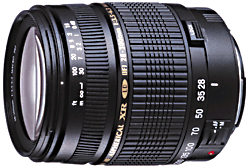 AF 28-300mm Ultra Zoom XR F/3.5-6.3 LD Aspherical [IF] Macro
Model A06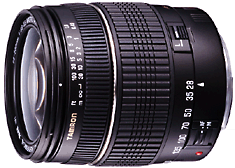 AF 28-200mm Super XR F/3.8-5.6 Aspherical [IF] Macro
Model A03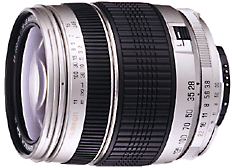 AF 28-200mm Super XR F/3.8-5.6 Aspherical [IF] Macro Silver
Model A03S
AF 19-35mm F/3.5-4.5
Model A10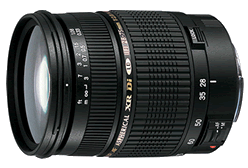 SP AF 28-75mm F/2.8 XR Di
LD Aspherical [IF] Macro
Model A09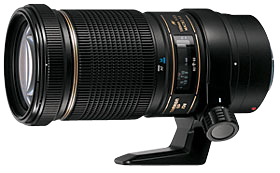 SP AF 180mm F/3.5
Di LD [IF] Macro 1:1
Model B01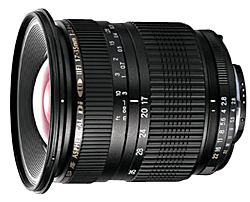 SP AF 17-35mm F/2.8-4
Di LD Aspherical [IF]
Model A05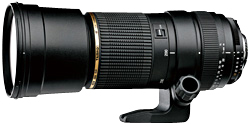 SP AF200-500mm F/5-6.3 Di LD [IF]
Model A08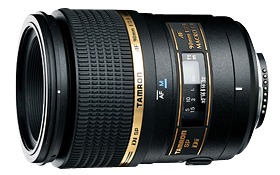 SP AF90mmF/2.8
Di MACRO1:1
Model 272E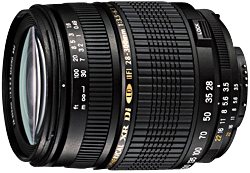 AF28-300mm F/3.5-6.3
XR Di LD Aspherical
[IF] MACRO
Model A061
SP AF11-18mm F/4.5-5.6 Di II LD Aspherical [IF]
Model A13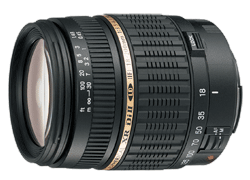 AF18-200mmF/3.5-6.3
XR Di II LD Aspherical
[IF] MACRO
Model A14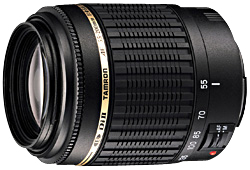 AF 55-200mm F/4-5.6
Di II LD MACRO
Model A15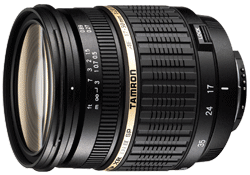 SP AF 17-50mm F/2.8 XR Di II LD Aspherical [IF]
Model A16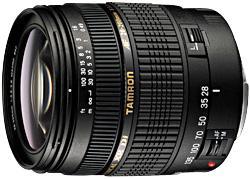 AF 28-200mm F/3.8-5.6 XR Di Aspherical [IF] Macro
Model A031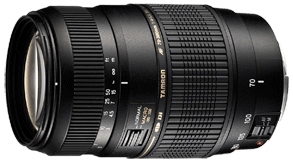 AF70-300mm F/4-5.6
Di LD MACRO
Model A17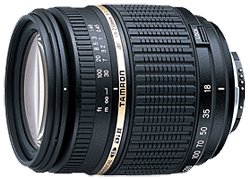 AF18-250mm F/3.5-6.3 Di II LD Aspherical [IF] Macro
Model A18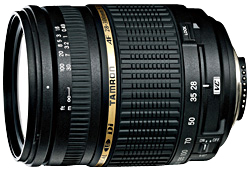 AF28-300mm F/3.5-6.3 XR Di VC LD Aspherical [IF] MACRO
Model A20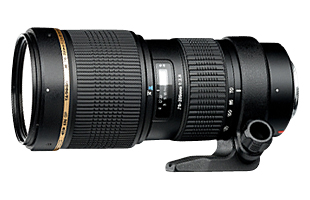 SP AF70-200mm F/2.8
Di LD [IF] MACRO
Model A001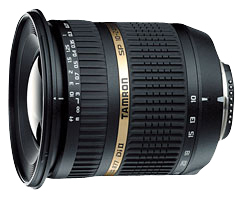 SP AF10-24mm F/3.5-4.5 Di II LD Aspherical [IF]
Model B001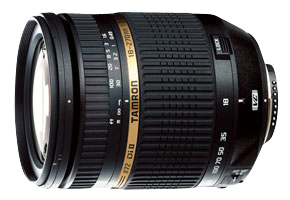 AF18-270mm F/3.5-6.3
Di II VC LD Aspherical
[IF] MACRO
Model B003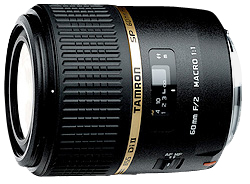 SP AF60mm F/2 Di II
LD [IF] MACRO 1:1
Model G005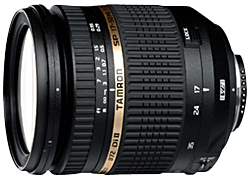 SP AF17-50mm F/2.8 XR Di II VC LD
Aspherical [IF]
Model B005
close

2010
Pursuing reduced size and improved image quality
The challenge of mirrorless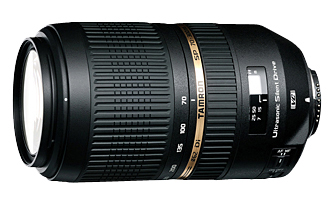 SP 70-300mm F/4-5.6
Di VC USD
Model A005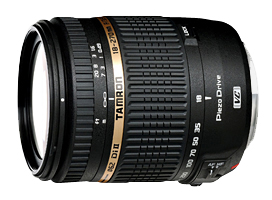 18-270mm F/3.5-6.3
Di II VC PZD
Model B008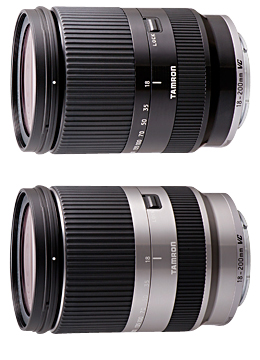 18-200mm F/3.5-6.3
Di III VC
Model B011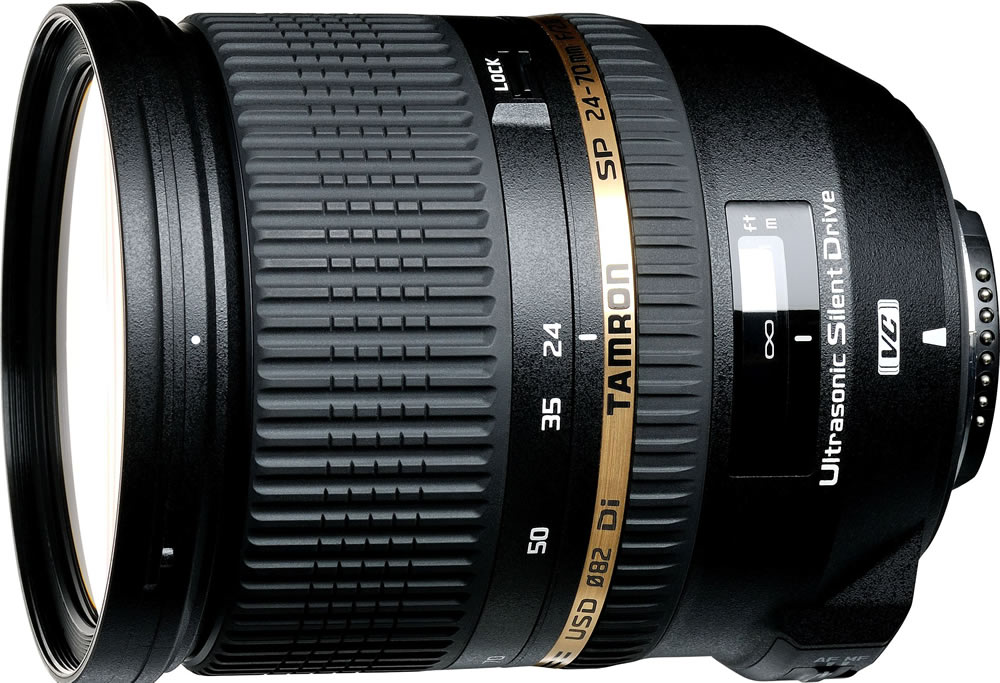 SP 24-70mm F/2.8
Di VC USD
Model A007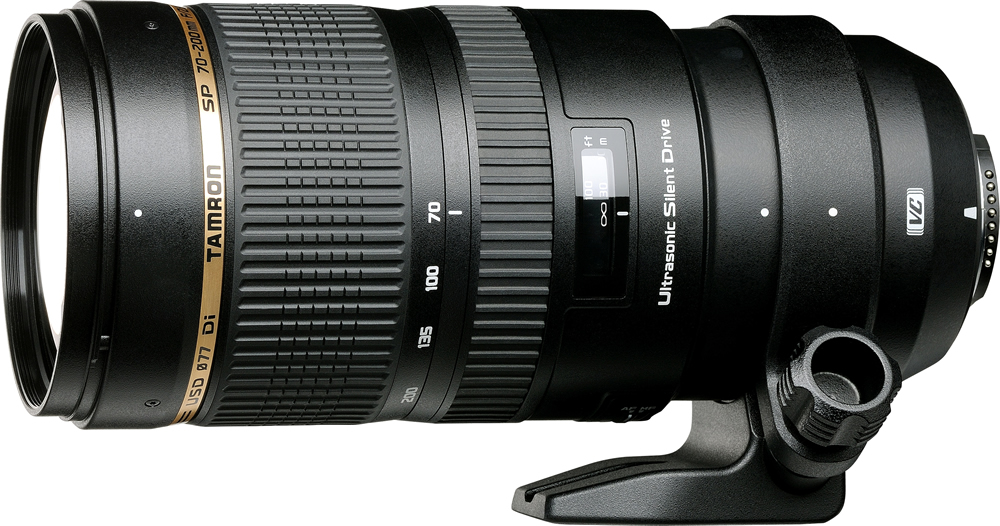 SP 70-200mm F/2.8
Di VC USD
Model A009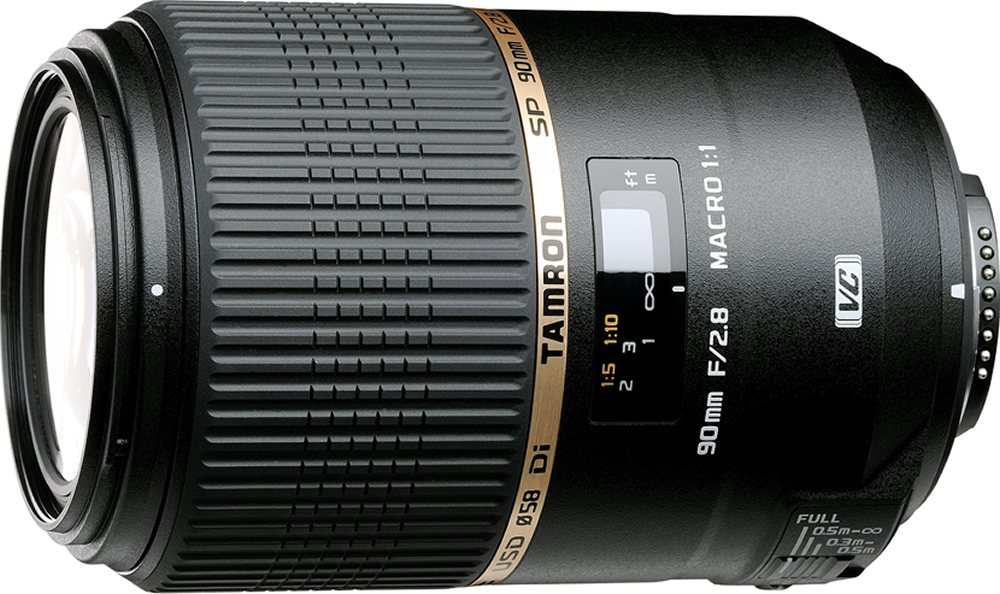 SP 90mm F/2.8 Di
MACRO 1:1 VC USD
Model F004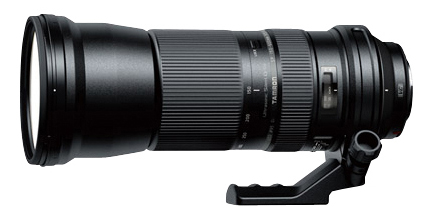 SP 150-600mm F/5-6.3
Di VC USD
Model A011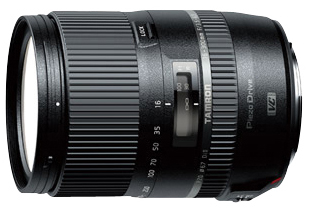 16-300mm F/3.5-6.3
Di II VC PZD MACRO
Model B016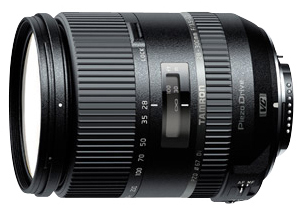 28-300mm F/3.5-6.3
Di VC PZD
Model A010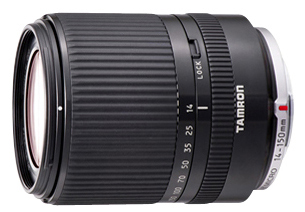 14-150mm F/3.5-5.8
Di III
Model C001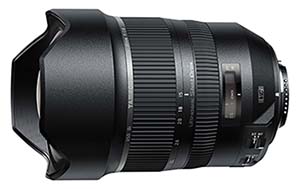 SP 15-30mm F/2.8
Di VC USD
Model A012
18-200mm F/3.5-6.3
Di II VC
Model B018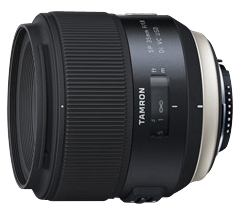 SP 35mm F/1.8
Di VC USD
Model F012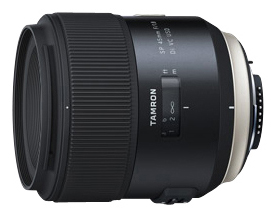 SP 45mm F/1.8
Di VC USD
Model F013
SP 90mm F/2.8 Di
MACRO 1:1 VC USD
Model F017
18-270mm F/3.5-6.3
Di II VC PZD
Model B008TS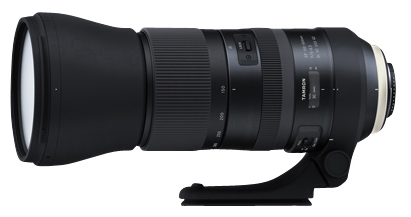 SP 150-600mm F/5-6.3
Di VC USD G2
Model A022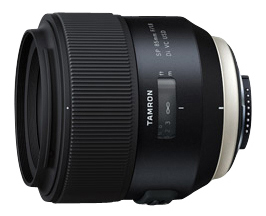 SP 85mm F/1.8
Di VC USD
Model F016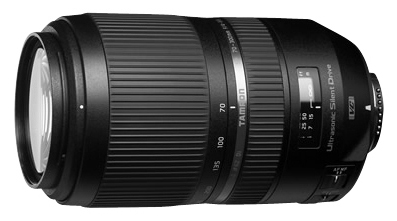 SP 70-300mm F/4-5.6
Di VC USD
Model A030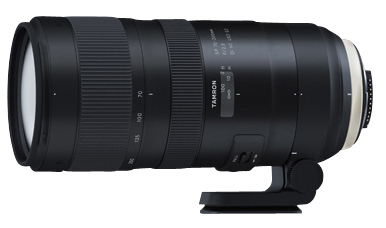 SP 70-200mm F/2.8
Di VC USD G2
Model A025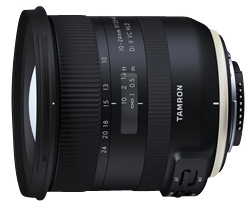 10-24mm F/3.5-4.5
Di II VC HLD
Model B023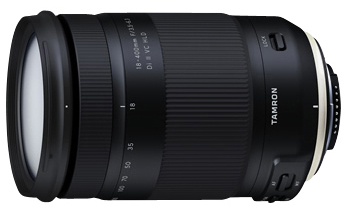 18-400mm F/3.5-6.3
Di II VC HLD
Model B028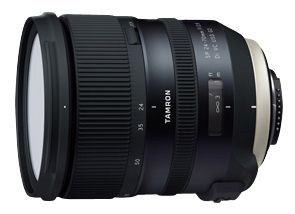 SP 24-70mm F/2.8
Di VC USD G2
Model A032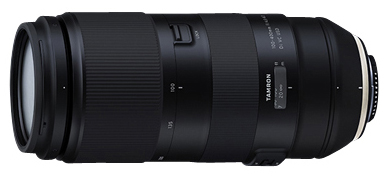 100-400mm F/4.5-6.3
Di VC USD
Model A035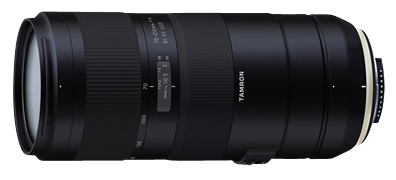 70-210mm F/4
Di VC USD
Model A034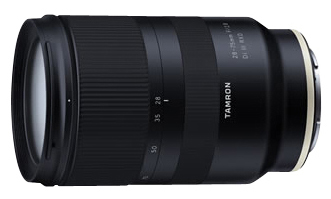 28-75mm F/2.8
Di III RXD
Model A036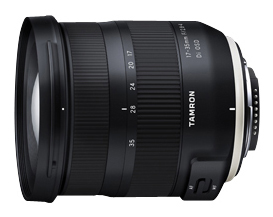 17-35mm F/2.8-4
Di OSD
Model A037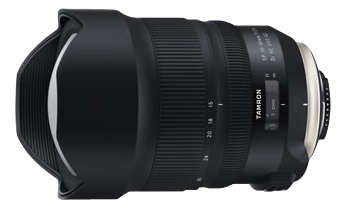 SP 15-30mm F/2.8
Di VC USD G2
Model A041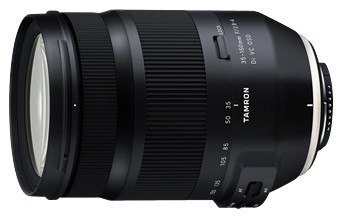 35-150mm F/2.8-4
Di VC OSD
Model A043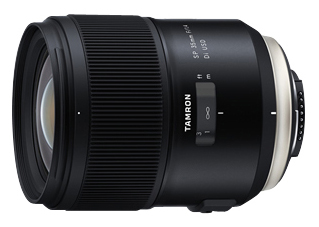 SP 35mm F/1.4
Di USD
Model F045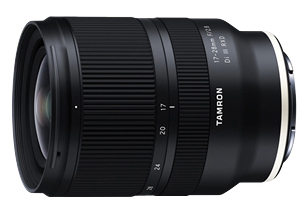 17-28mm F/2.8
Di III RXD
Model A046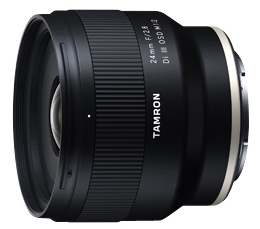 24mm F/2.8
Di III OSD M1:2
Model F051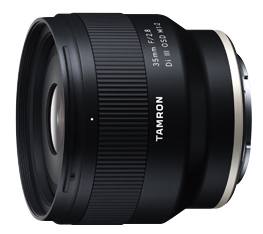 35mm F/2.8
Di III OSD M1:2
Model F053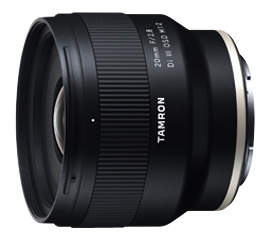 20mm F/2.8
Di III OSD M1:2
Model F050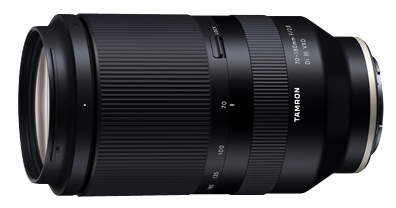 70-180mm F/2.8
Di III VXD
Model A056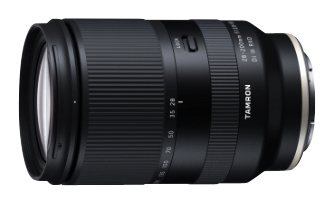 28-200mm F/2.8-5.6
Di III RXD
Model A071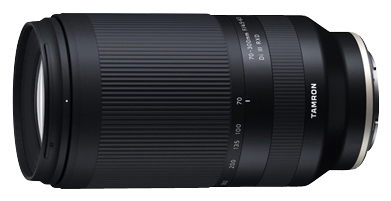 70-300mm F/4.5-6.3
Di III RXD
Model A047
close