TAMRON TAP-in Console TAMRON TAP-in Utility Online Help
Installing the TAP-in Utility
Windows
To install this software program, please log in by using an account with administrator rights.
1. Access the website below and download the installer:

2. Double-click the downloaded file to activate the installer and begin installation.


3. Check the screen for language setup, choose the default language, and click the OK button.


4. Proceed with installation according to the instructions shown on the screen.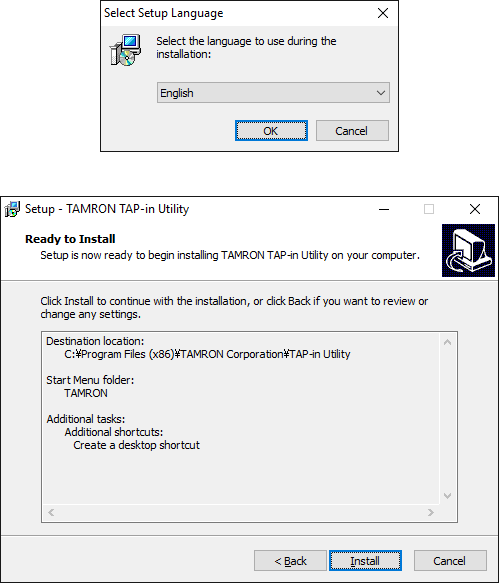 Mac
1. Access the Website below and download the installer:

2. Open the downloaded disk image, a new window will open. Within this window drag the TAP-in Utility into the "Application" folder. When copying is finished, installation is complete.