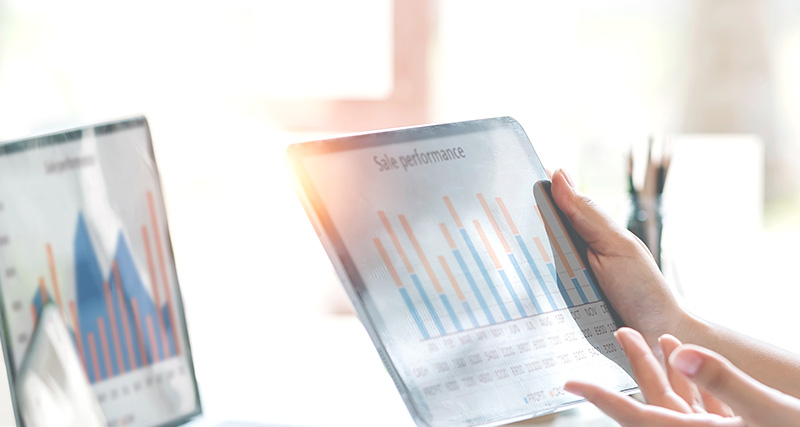 Latest Business Results
Business Results
(million of yen)

| | | | | |
| --- | --- | --- | --- | --- |
| | 2021/12 | 2022/12 | Increase/ Decrease | Increase/ Decrease |
| Net Sales | 57,539 | 63,445 | - | -% |
| Operating Income | 7,408 | 11,038 | - | -% |
| Ordinary Income | 7,531 | 11,496 | - | -% |
| Net Income | 5,173 | 8,350 | - | -% |
Looking at the global economy during the consolidated fiscal year under review, although there have been recent signs of easing semiconductor shortages, in addition to the impact of high resource prices and the tight semiconductor supply situation since last year, the prolonged invasion of Ukraine by Russia, energy supply concerns, supply chain disruptions, high inflation, the associated sudden increase in interest rates and other factors contributed to continuing uncertainty. However, with the exception of China which was under zero-COVID policies, the impact of the COVID-19 pandemic was receding.
In the United States, performance remained firm due to strong personal consumption, but with continued high inflation a series of policy rate hikes were implemented, causing a slowdown in capital investment and declining in housing investments, and strengthening concerns over a recession. In Europe the prolonged Russian invasion of Ukraine, high inflation and energy supply concerns impacted corporate activities and consumer spending, and a strong sense of stagnation continued. In China, curbs on consumption and negative effects on production and distribution due to strict zero-COVID policies placed downward pressure on the economy, and partly due to the effects of a real estate downturn, the growth rate of the economy slowed considerably. In Japan, there was a sense of stagnation in the economic activity in part due to a slowdown in automotive production caused by semiconductor shortages and an outflow of income overseas due to high resource prices and the weak yen, but a gradual recovery trend has developed.
Looking at the markets in which the Tamron Group participates, the interchangeable lens camera market grew 11% year on year on a volume basis, and surged a significant 47% year on year on a value basis, in part due to the weak yen. Breaking down the market further, sales of SLR cameras declined both in volume and value year on year, but sales of mirrorless cameras were strong, increasing 31% year on year on a volume basis, and a huge 61% year on year by value. Sales of interchangeable lenses rose 2% year on year on a volume basis, and increased 29% on a value basis, reflecting ongoing demand for high value-added products.

In terms of average exchange rates, the Japanese yen continued to weaken significantly, falling about 22 yen year on year against the U.S. dollar, and around 8 yen year on year against the euro.

Under these conditions, the Tamron Group's operating results in the consolidated fiscal year under review saw strong sales in the mainstay Photographic Products Business, second-tired Surveillance & FA Lenses Business, and the focus area of lenses for automotive applications. In part due to the positive effects of the yen's depreciation, net sales amounted to 63,445 million yen.

On the profit front, given strong sales in the high gross profit margin Photographic Products Business and improved gross profit margins in part from focusing on reducing costs, operating income amounted to 11,038 million yen, with ordinary income of 11,496 million yen and profit attributable to owners of parent of 8,350 million yen.
Operating income, ordinary income and profit attributable to owners of parent each hit record highs by large margins.
Since we have adopted the Accounting Standard for Revenue Recognition and other regulations from the beginning of the fiscal year ending December 31, 2022, our FY2022 results were based on these accounting standards. For this reason, change from the values for the fiscal year ended December 31, 2021, prior to the application of this standard, are not shown.


For details, please refer to Financial Report.