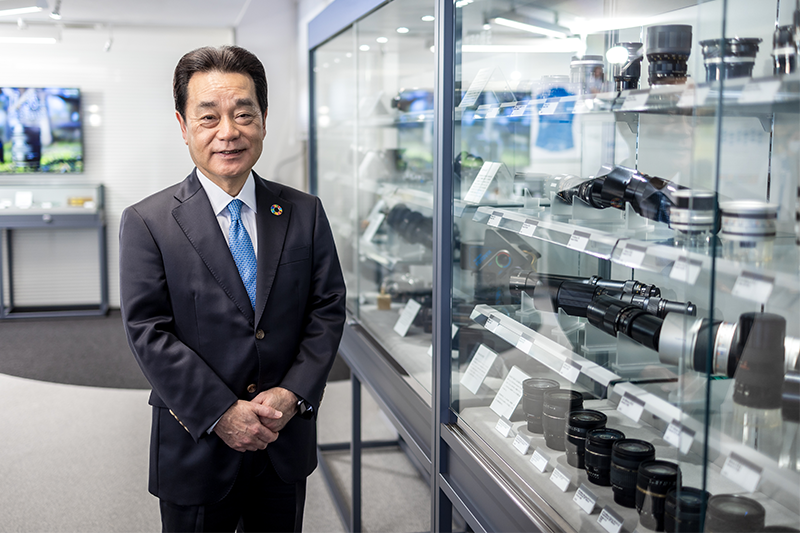 Focus on the Future


Look to the future, create emotion and reassurance around the world.
TAMRON is one of only few comprehensive optics manufacturers in the world with an integrated business system that includes everything from R&D to planning, design, production, sales, and support with a goal reach.
For over 70 years since its foundation in 1950, TAMRON has come a long way as it develops and designs lenses, and designs and manufactures other components through perseverance in its optical technology research and challenging technological innovation.
While the environment surrounding society changes, TAMRON will continue to pursue its vision of contributing to the realization of a fulfilling society through optical products. Through those products we deliver emotion to people and help shape a society in which people can live in contentment and peace of mind. Contributing to a fulfilling society that is both materially and emotionally enriched is TAMRON's mission for society, and something we see as its reason for existing.
TAMRON will continue to pursue advanced optical technologies, combines innovation with technological prowess, and continues to develop and supply high quality products that are trusted by customers. Through our business, we will work to help solve social issues, aiming to become a company that contributes to achieving a sustainable society and that is respected and truly needed.
Shogo Sakuraba
President & CEO