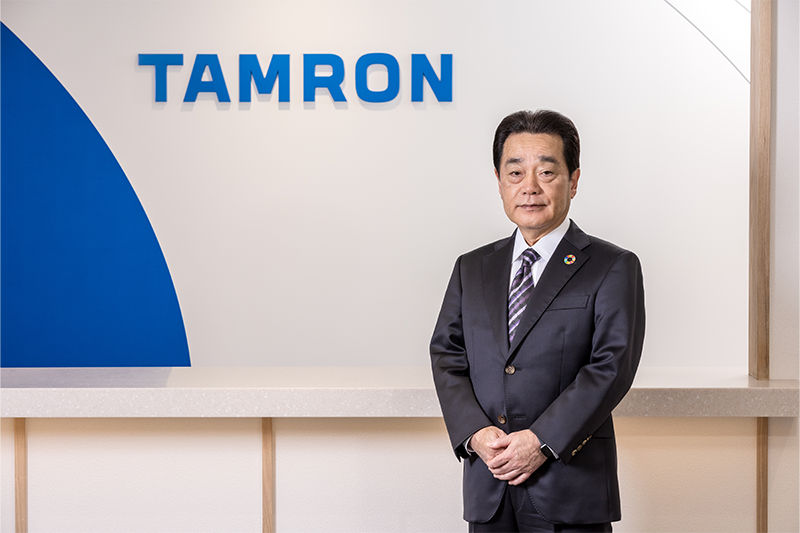 Aiming to become a company that is respected and truly needed by society
To balance its own sustainable growth with a sustainable society, TAMRON pursues advanced optical technologies, combines innovation with technological prowess, and continues to develop and supply high quality products that are trusted by customers. Through those products we deliver excitement to people, and help shape a society in which people can live in contentment and peace of mind. Contributing to a fulfilling society that is both materially and emotionally enriched is TAMRON's mission for society, and something TAMRON sees as its reason for existing.
To fulfill this mission, TAMRON must achieve sustainable growth and continue to survive in society.
How can we enrich people's hearts and minds through the power of optics? TAMRON has incorporated that longing into its Corporate Mission.
"TAMRON creates emotion and reassurance through its mastery of light, contributing to the realization of a fulfilling society."
Under this Corporate Mission, we embrace the challenge of solving social issues through our business activities, aim to be a company that is respected and truly needed by society, and are committed to management that considers all stakeholders.
Going forward, the TAMRON Group will continue to pursue the sustainable potential of society and its own sustainable growth, by mastering the pinnacle of optical technologies and delivering products with the power to solve social issues.
Shogo Sakuraba
President & CEO