Capturing the essence of birds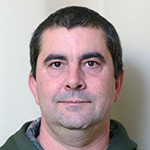 Kristofer Rowe
Born in 1973 near Hudson NY, Kristofer grew up in a rural area and was always fascinated by wildlife. He has spent much of his life leading fine dining kitchens such as The Bee and Thistle Inn in Old Lyme. However in 2011 he found a new love in wildlife photography and it turned into his new addiction when he became sober. Currently residing in Old Saybrook, CT he has become known for his images of raptors and in particular Osprey and Hawks. He is also devoted to conservation and actively reports to several scientists on Osprey population along with Menhaden in the local waters.
Lens Featured in this Impression
SP 150-600mm F/5-6.3 Di VC USD G2

a022

(Model )

The SP 150-600mm F/5-6.3 Di VC USD G2 (Model A022) ultra-telephoto lens with upgraded optical performance enables handheld shooting with remarkable definition. This new lens builds upon the success of the current SP 150-600mm F/5-6.3 Di VC USD (Model A011), including better overall optical performance and faster AF speed, VC enhancements, plus Fluorine Coating, FLEX ZOOM LOCK and compatibility with optional 1.4x and 2x tele converters.