Infrared camera technology with Fresnel lens
Hybrid Fresnel lens (Design and Manufacturing) x Image correction technology
0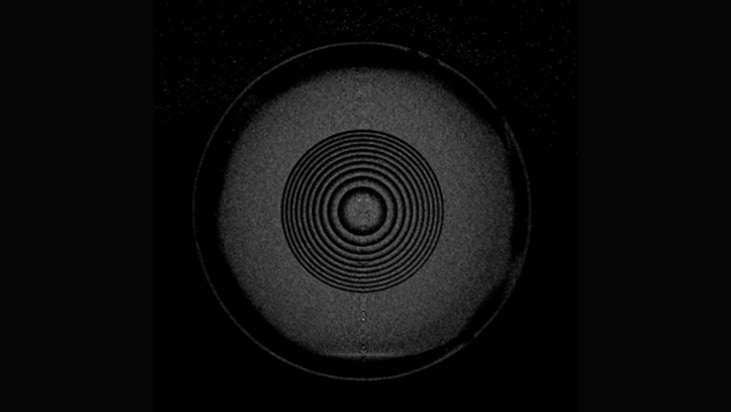 Fresnel lens cross-sectional shape (CT scan image)
Note: This technology has been improved as Tamron's original technology under the technical guidance of Professor Yan Jiwang of Faculty of Science and Technology, Keio University.
Infrared cameras are widely used for measuring the surface temperature of people and objects, monitoring, and inspecting equipment.
Stable supply of materials such as germanium and chalcogenide glass, which are generally used in lenses for infrared cameras, is an issue. On the other hand, although silicon materials are stably supplied, there are issues that the transmittance and the temperature resolutions are low.
Tamron has developed a new camera technology by integrating Fresnel lenses, mainly made of silicon, with image correction technology.
With a hybrid structured Fresnel lens that combines a silicon material and a resin material, Tamron has succeeded in producing a highly accurate Fresnel shape by utilizing molding technology. Moreover, it is possible to mold spherical silicon lenses and resin materials. (Note)
As a result, Tamron has improved the transmission characteristics, which is an issue for silicon materials,
and improved the temperature resolution by a thermal image correction technology and consequently enhanced image detection performance.
Enhancing both advanced lens processing technology and thermal image correction / image processing, Tamron is expanding the possibilities and applications of infrared cameras.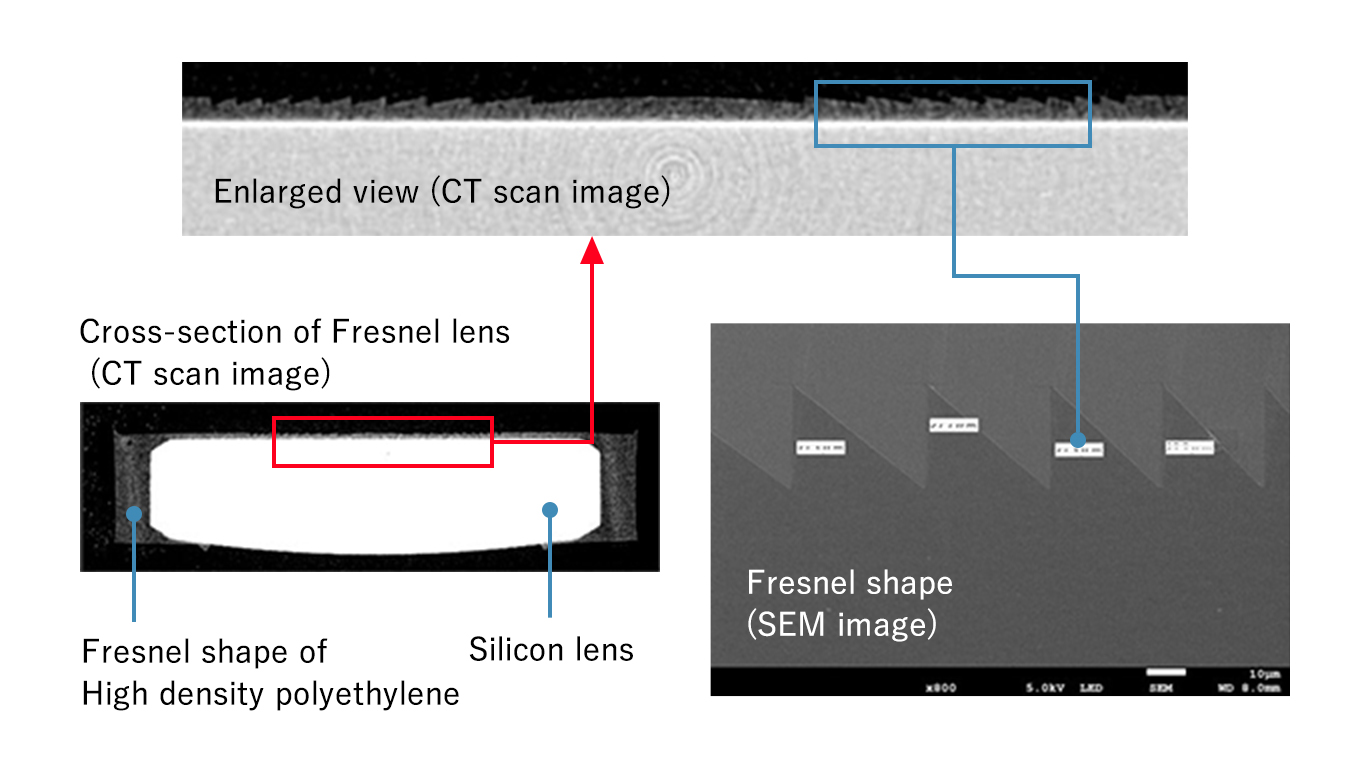 Opto-Science R&D
development
20230215004801