Small-diameter lens
Small-diameter lens achieved with advanced processing technology
Evolving lens processing methods that have grown over many years, Tamron newly established a processing technology for small-diameter lens of Φ1mm range.

Further downsizing is demanded for optical devices mounted into wearable apparatus which are widely used in the market.

Small-diameter lenses with less than Φ4mm are particularly difficult to be process. The reason is that small-diameter lenses require the same surface accuracy and centering precision as Φ10~20mm lenses, which was difficult to achieve only with conventional technology. Tamron has greatly evolved processing technology and achieved Φ1mm range processing.

The need for minimally invasive operation is increasing in the medical field and small-diameter rod lenses are required for rigid endoscope (laparascope). Processing technology for ensuring a high eccentricity accuracy is required to enable spherical shaped rod lens.

Utilizing highly precise processing technology, Tamron will continue to accommodate the demand for small-diameter lens and will correspond to various high-value products.
0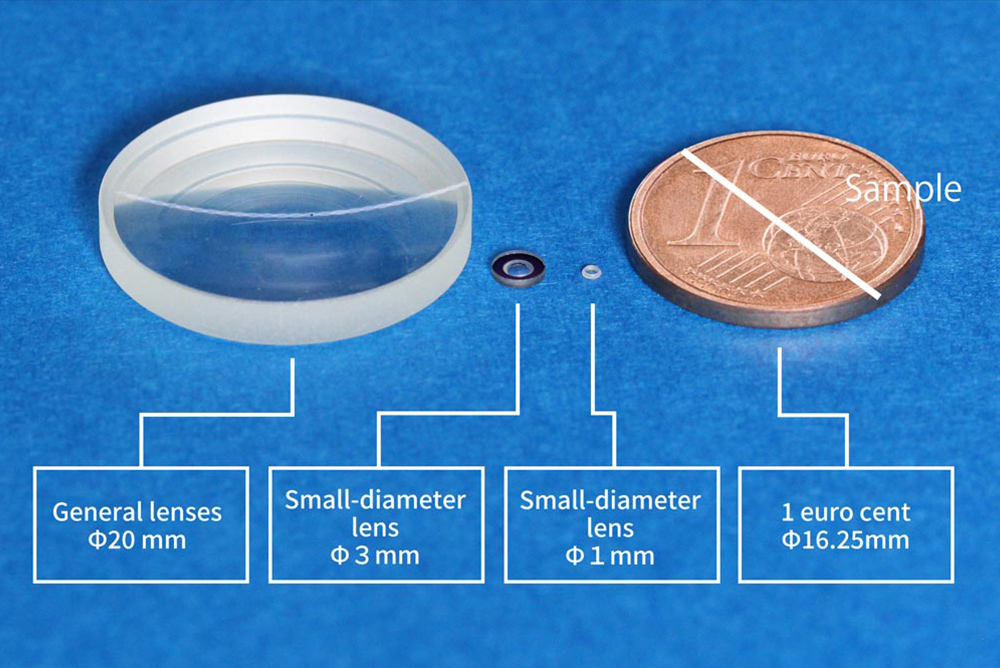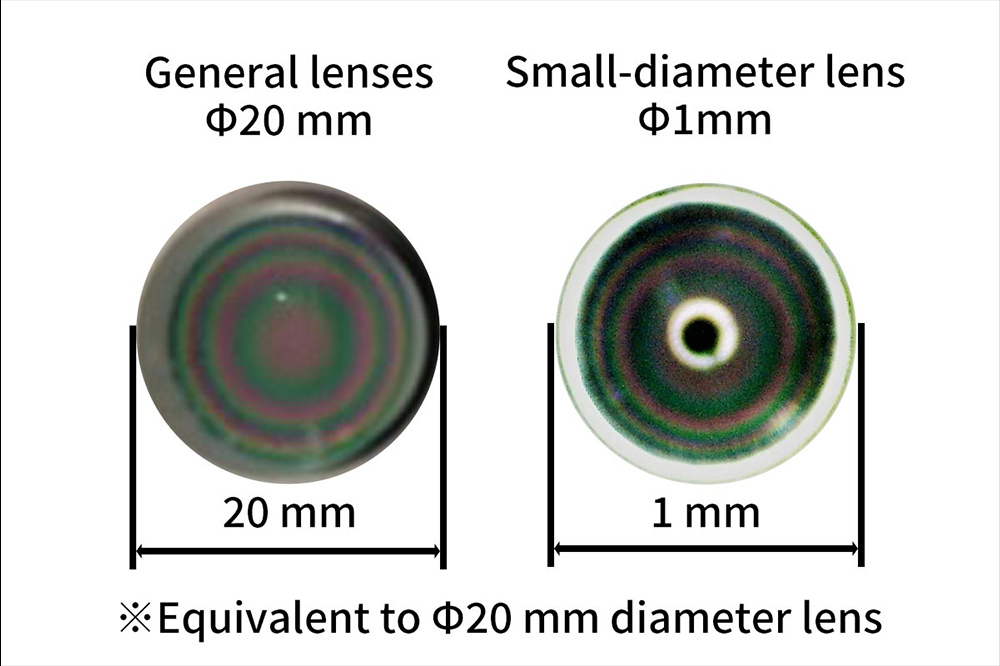 Lens surface accuracy <Newton's rings>
Lens processing technology
lens
20230215022351