TAMRON 20-40mm F2.8 (Model A062) for Sony E-mount x landscape by Ryad Guelmaoui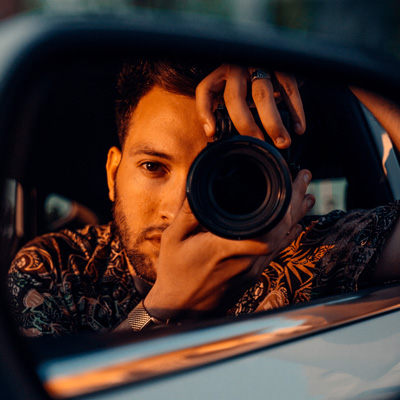 Ryad Guelmaoui
Ryad Guelmaoui is a photographer, director, musician, and digital influencer based in Paris.In addition to his content creator profile, he is also the co-founder and creative director of a creative agency 'Ruby M Agency' also based in Paris.He travels the world creating content for his social media and also for well known brands like Adidas, Adobe, Etihad Airways, Airbnb, Volvo, Sony, etc.Ryad loves creating emotional and colorful photos/videos to inspire people and make them travel through his lenses.
Lens Featured in this Impression
20-40mm F/2.8 Di III VXD

a062

(Model )

The 20-40mm F/2.8 Di III VXD (Model A062) is a new large-aperture standard zoom lens that thoroughly pursues portability. While covering the range from the ultra-wide angle of 20mm to the standard range of 40mm, it is the smallest and lightest in its class. It also offers high image quality throughout the entire zoom range, making it useful not only for still image shooting but also for video recording such as vlogging. The VXD, which is quiet and agile, achieves high-speed, high-precision autofocusing. It is a new, unprecedented large-aperture standard zoom lens that allows users to easily enjoy taking out and shooting both still and video.